Services We Offer:
​
Mold Inspection

Moisture is usually the cause of mold growth. Mold Testing & Consulting will conducts a visual inspection of each room identifying signs of moisture intrusion, musty smells and mold growth. Tests for temperature, humidity and moisture levels of suspected surfaces will also be taken. Mold that is airborne can be a hazard to humans and animals, so air testing along with visible mold sampling is essential.
All samples are logged on a Chain of Custody Report, sealed in a sample bag, then sent directly to the lab via FedEx Priority. In most cases, test results are available the next business day. We use a third-party accredited laboratory for all of our test analysis.

Mold testing /Air Sampling

Mold Testing & Consulting will test the air quality in your home or office building using a high-volume air pump to capture the right amount of air to be analyzed. As the pump runs, it collects the sample in a special air cassette. Air sampling tells you what type, and how much, mold is in your air. The first air test is taken outdoors to determine a baseline or control sample. This sample tells us the levels and types of mold that are normal in nature. The second air sample is taken inside in the affected area of your home or business. If the interior air sample shows a higher spore count than the outdoor air, there may be a mold problem that will need attention. All air testing samples are analyzed by a third party accredited laboratory.

Surface Sampling

Visible mold should always be tested to determine the type of mold as well as it's growth stage. Mold can be in a viable state where it is in active growth, and that indicates that there is a significant water source allowing it to grow. Non-viable mold may be in a dormant growth stage, but can still be releasing spores into the air that you breathe. This is why it is always best to test both the air and surfaces to best determine any course of action toward remediation.
Mold Testing & Consulting will conduct surface sampling by lifting a sample known as a direct ID, utilizing either a sterile swab or bio-film tape and glass plate.
All surface and air samples are analyzed by a third party accredited laboratory.
---
PRICING
​
$300 Mold Package
Includes mold inspection, 3 air samples or surface samples for visible mold, lab fees and shipping to the lab.
One air sample must be taken outdoors as a baseline control sample, the second in the area of concern and one sample away from the affected area to check for cross contamination of spores.
​
It is highly recommended to take a surface samples of all visible mold to determine it's growth stage.
All additional samples are taken at $75 each.
---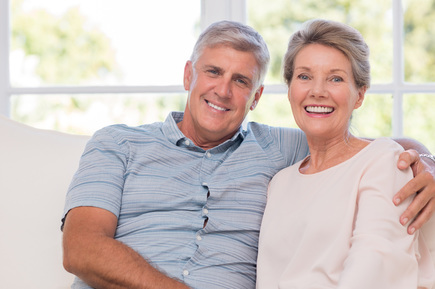 Mold Testing & Consulting is a company committed to providing services that would help home owners and business owners mitigate the potential health risks posed by mold exposure. We offer professional mold inspection and mold testing Fairfax County and metro area folks trust to provide them with accurate results and useful information to effectively remove them from their property and prevent them from coming back.

Black Mold and other toxic molds exposure is something every home owner and business owner should make sure to prevent in order to avoid health issues you wouldn't want to happen to yourself, your family, your employees, or your customers. Having experienced toxic mold exposure first hand, I have dedicated my time, knowledge and effort into learning as much as I can about early detection, prevention, and elimination of molds from homes, businesses, and other properties where they can cause severe health problems for the occupants.

Mold Testing & Consulting provides professional mold inspection and testing for commercial and residential properties in Northern Virginia and other surrounding areas. Our goal is to reach out to as many people as possible and educate them about the dangers of leaving mold infestation unchecked, and the potential health issues they pose to you and your loved ones.
---